Erika N. Kavicky
Partner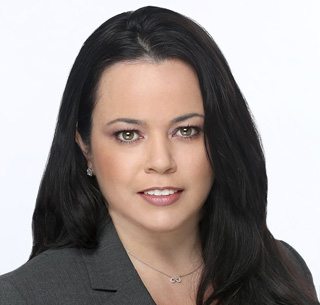 Erika Kavicky is a Partner at The Bickel Law Firm, Inc.  An experienced trial attorney now, Erika traces her passion for advocacy and the law back to early childhood.  Erika knew she wanted to be a lawyer since the 5th grade and never wavered from her chosen career path.  While attending the University of California, Irvine for college, Erika double majored in criminology and psychology.  The classes she selected within her majors emphasized legal issues and concentrated in complex subjects of human behavior.  She enjoyed taking courses that dealt with psychology and the law, white collar crime, and the psychology of crime.  
After college, Erika attended the University of San Diego, School of Law.  At law school, she was heavily involved in the legal community as the president of a Law Students' Association.  During her last two years in law school she also interned at the San Diego County Office of the Public Defender where she was certified to conduct trials and hearings under attorney supervision.  As a young intern, Erika had the opportunity to be lead trial counsel on two criminal cases, both of which she won with 'not guilty' verdicts.
With two successful trials under her belt before even obtaining her California Bar license, Erika found her true passion in litigation.  She wanted to be a trial lawyer.  Since being barred in 2003, Erika has tried more than fifty cases, at least twenty of them being jury trials.  And although the great majority of Erika's lemon law cases have settled well short of trial, not all have.  In the case of Lozano vs BMW North America, Erika helped to secure a verdict against BMW in which the jury awarded the maximum possible award to The Bickel Firm's client, Mr. Lozano.  The jury found that BMW had acted wilfully in refusing to comply with its obligations under the Song-Beverly Act, so it awarded a civil penalty of over $70,000 in addition to the repurchase of the car.  Then in the matter of Jenkins vs BMW, Erika secured a second consecutive verdict against BMW.  The Los Angeles jury not only awarded a buy-back of the car, but once again found that BMW had acted wilfully in its violation of the lemon law.  Thus, with the help of Erika's trial advocacy, the Jenkins jury also awarded a civil penalty against BMW North America for its wilful refusal to comply with the California Lemon Law.
In 2014, Erika was named a partner at The Bickel Law Firm, Inc. for her outstanding track record as a litigator and consumer advocate.  Given her extensive litigation experience, Erika currently serves as a senior strategist to the firm's attorneys.  Erika also assesses consumers' cases and gives free consultations to prospective clients of the firm.  
In her spare time Erika enjoys wine tasting, spending time with her husband and dogs, and reading James Paterson novels.