Isaac S. Agyeman
Trial Attorney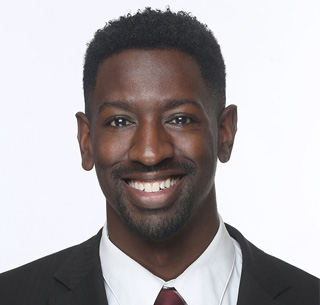 Isaac S. Agyeman is a lemon law litigation attorney at The Bickel Law Firm, Inc. Consistent with the firm's approach towards early settlement, Isaac most-often resolves his cases shortly after the initial demand letter is sent or litigation initiated. But when the carmakers are unwilling to settle, as a natural orator, Isaac is eager to enter the courtroom. Isaac has tried lemon law cases against BMW, Toyota, and Mercedes-Benz.  Following Isaac's verdict against Mercedez-Benz in a particularly contentious jury trial, Mercedes' attorney is on record telling the judge that The Bickel Law Firm, Inc. is "really out-resourcing the manufacturers today."
Long before he set foot in a courtroom, Isaac's abilities were evident during Isaac's first year at Pepperdine University School of Law where he participated in a mandatory moot-court competition.  Out of 180 students, Isaac was one of two finalist and was given the opportunity to argue before Michigan Supreme Court Justice, Robert Young.  At one point in the competition, a judge told onlookers that Isaac had a certain "sparkle." From that point on, he was dubbed "Mr. Sparkle" by his classmates. During his second year, Isaac placed 2nd in a closing argument competition, where he impressed Pepperdine's trial practice coach, who recruited Isaac for Pepperdine's trial practice team.
Isaac solidified his passion for litigation during his summer associate position at the prestigious Lanier Law Firm in Houston, Texas. Under the direction of Jack White and Mark Lanier, Isaac worked on personal injury, torts, and civil litigation. He also studied jury selection under lawyer and psychologist, Dr. Robert Leone.  However, the highlight of Isaac's time at the firm was when he worked with Paul Clement and Ken Starr on a First Amendment case before the 5th Circuit. Upon his return to Los Angeles, Isaac immersed himself in any litigation competition he could find, receiving honors as a semi-finalist in a moot-court competition and top honors in his trial practice class, taught by senior trial attorney, John Sharer, a partner at Gibson, Dunn, and Crutcher.
Prior to his career in law, Isaac worked as a professional musician.  The saxophonist has performed and recorded with a plethora of well-known musicians such as Malcolm-Jamal Warner (Theo from the Cosby Show), Kirk Whalum (saxophonist for Whitney Houston's I will Always Love You), John Blackwell (Prince), Michael Bland (Prince) and Tommy Barberalla (Prince). He has also opened for Amy Grant and Michael W. Smith and performed at Paisley Park.  Isaac has recorded two solo albums and his latest single (Begin Again) made the Most Added list on Billboard's Smooth Jazz Chart. Currently, Isaac plays saxophone at a prominent local church.
What his accomplishments can't measure or define is Isaac's commitment to and passion for his clients. Often motivated by injustice and by a sense of fair play, he has sought to even the score on behalf of aggrieved California consumers.
Isaac and his fiancée, Laura, enjoy writing music, outdoor activities and spending time with family.