Stephanie S. Pengilley
Senior Counsel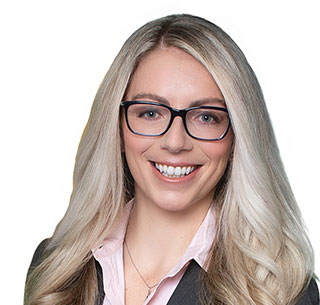 Stephanie Pengilley has successfully negotiated many favorable repurchase settlements in venues across California, including federal district courts. Her litigation practice has included taking and defending many witness depositions, extensive law and motion work, and repeat jury verdicts against major automobile manufacturers. Given her dedication and strong consumer advocacy, Stephanie was promoted to Senior Counsel at Bickel Sannipoli APC in 2022.
Stephanie has served as Bickel Sannipoli's lead trial counsel on a number of cases. In 2019 in the Kern County Superior Court case of Peters v. BMW of North America, LLC, Ms. Peters alleged her 2014 BMW X1 suffered from a film on her windshield which had manifested from a persistent coolant leak. Unwilling to make a reasonable settlement offer, Defendant BMW retained Lewis Brisbois Bisgaard & Smith LLP to defend it in trial. Lewis Brisbois, perhaps the largest firm to defend lemon law claims in California, dispatched two senior attorneys from its San Francisco office to Bakersfield to try the case. In trial, BMW's attorneys asserted the windshield film was simply dirt, implying it was the result of Ms. Peters' failure to properly maintain or clean the vehicle. After the days-long trial, Stephanie and Ms. Peters prevailed against BMW, and the jury awarded a full statutory repurchase.
In 2021, Stephanie tried a lemon law case in Imperial County Superior Court, Arellano v. American Honda Motor Company. Ms. Arellano alleged her 2018 Honda Civic suffered from a persistent steering pull. Honda denied responsibility and refused repurchase, forcing the matter to a jury trial. Honda hired Bowman & Brooke, a large nation-wide litigation firm, to defend it. In trial, Honda's attorneys argued the vehicle pull was due to the vehicle's tires and lack of proper maintenance and asserted the vehicle did not qualify for repurchase under the Song-Beverly Act. Stephanie argued the vehicle pull was due to a warrantable defect and that Honda failed to repurchase the vehicle in bad faith. Ultimately, Ms. Arellano prevailed. The jury awarded repurchase and assessed an additional $30,000 civil penalty against Honda for its wilful failure to comply with the Act.
Stephanie earned her Juris Doctor from the University of San Diego School of Law with a concentration in International Law. As a law student, Stephanie served as the Secretary and President of USD Law's International Law Society, studied abroad in Paris, and interned for several law firms. Ms. Pengilley received her undergraduate degree from the University of California, Santa Cruz with a Major in Legal Studies and a Minor in Politics.
Stephanie currently serves as an elected Member at Large of the San Diego County Bar Association New Lawyer Division and was appointed Vice Chair for the 2022 year. As a Member at Large, she organizes community service and outreach events.
In her spare time, Stephanie enjoys doing pro-bono work for non-profit immigration organizations. Stephanie is also an avid runner, having completed six half marathons and one full marathon. Stephanie loves to spend time with her fiancé and their dog, Dusty.