Brian J. Bickel
President & Founder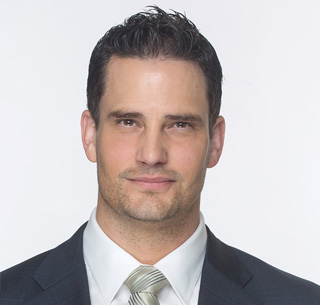 Attorney Brian J. Bickel is the President and Founder of Bickel Sannipoli APC. After spending the first five years of his career working for a boutique consumer advocacy law firm, Brian started his own lemon law practice in 2005, The Bickel Law Firm, Inc. The firm has now grown to a team of litigators with a full case intake staff, office manager, and paralegal support. The firm was renamed Bickel Sannipoli APC in 2021 when Jordan Sannipoli was promoted to Partner. Brian limits the firm's civil law practice exclusively to lemon law claims and offers the firm's services to all California residents, regardless of geographic location. 
Brian's approach has always been to pro-actively attempt to settle lemon law cases very early. The significant majority of Brian's cases have settled for statutory repurchase, most early in litigation or without a lawsuit having been filed.* For those cases the manufacturers refuse to settle, Brian has proven himself a worthy adversary with an outstanding trial record, including jury verdicts against Ford Motor Company, Mercedes-Benz, Mazda, motor home maker Forest River, and BMW North America. Now that the firm has grown to a team of attorneys, Brian oversees the firm's operations and general litigation strategies.
Brian was born in Texas and grew up in the greater Dallas area. He earned his Bachelor's degree from the University of Texas at Austin. While a full time college student, Brian played the Austin club circuit in a locally-recognized band, even professionally recording a four song EP and touring the southwest. Upon graduation, Brian moved to California in 1996 where he attended the University of San Diego School of Law.
Brian's commitment to California consumer protection law started even prior to his law school graduation. In the summer after his first year at USD, Brian volunteered for the Legal Aid Society. Then as a third year law student, he volunteered at USD Law School's Civil Law Clinic where Brian worked as a Certified Legal Intern on consumer protection cases. Brian was honored by the law school as the Outstanding Civil Clinic Intern in 1999, the year of his graduation. Brian was licensed as a California attorney later that same year. Freshly barred, Brian was the first associate attorney hired to support a small consumer protection law firm. There, over the course of the next five years, Brian successfully litigated lemon law claims in cities across California and was exposed to all facets of the civil litigation process, giving him the tools necessary to launch Bickel Sannipoli APC.
At the office, Brian enjoys new and fun team-building exercises designed to strengthen the firm's internal relationships and build the office's core morale. Away from the office, Brian enjoys movies, music, reading, researching new green energy technology, and spending time with his family.

*This does not constitute a guarantee, warranty, or prediction regarding the outcome of your legal matter.