Joshua J. Youssefi
Trial Attorney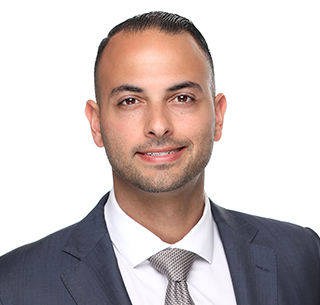 Joshua J. Youssefi joined the firm as a post-bar law clerk where he worked closely with the firm's attorneys in the preparation and trial of several cases. Given Joshua's outstanding work ethic and demonstrated talent, Joshua was offered a trial attorney position at the firm immediately upon his admission to the California bar. As a trial attorney at the firm, Joshua has proven himself a fierce advocate in both state and federal court, routinely obtaining highly favorable statutory repurchase settlements for his clients. 
The great majority of Joshua's cases have been resolved without the need for a jury trial; however, in late 2019, Joshua served as lead attorney in the federal court case, Ismailyan v. Jaguar Land Rover North America, LLC in United States District Court, Central District of California. In that case, Mr. Ismailyan's Range Rover suffered from a recurrent brake squeal. Jaguar Land Rover North America retained Bowman & Brooke, a large national defense firm, to litigate the case. In trial, Land Rover's attorneys argued that the brake squeal was due to the vehicle's after-market wheels and was not a warranty defect. Land Rover further contended that because the function of the brakes was not impaired, the vehicle did not qualify under the lemon law. Joshua countered that Land Rover's own internal documents demonstrated that the brake squeal was a known and widespread problem, and the after-market wheels were not the cause. Joshua also maintained that no consumer should have to live with squealing brakes on a new car. The jury returned a unanimous verdict for Mr. Ismailyan, and Land Rover was ordered to refund Mr. Ismailyan's money and pay his attorney's fees and court costs.
Joshua's passion for trial advocacy began in college as lead trial attorney on DePaul University's mock trial team in Joshua's hometown of Chicago. On the trial team, Joshua learned the fundamentals of oral argument, the rules of evidence, and how to examine a trial witness. Joshua made the Dean's List every year before graduating cum laude from DePaul with a degree in political science. 
While in law school, Joshua worked at Clifford Law Offices, one of the most prominent catastrophic injury law firms in the nation. At Clifford Law, he shadowed the firm's trial attorneys and assisted in trial preparation for families who tragically lost loved ones in wrongful death, medical malpractice, and class action lawsuits. 
Joshua continued to advocate for those in need as a student at the University of San Diego School of Law. There, he volunteered hundreds of hours at the University of San Diego's Civil Law Clinic, representing low income individuals in civil litigation matters. Joshua received a High Pass honorary recognition from the University of San Diego for his work at the clinic.
As a Chicago native, Joshua enjoys exploring what San Diego has to offer without ever having to worry about a snowstorm. He enjoys boogie boarding with his daughter, hiking, grilling and watching sports with his friends.  Most of all, he enjoys traveling to new places and going on new adventures with his family.